Are you ready to touch lives with the work of your hands? Samaritan House is always looking for volunteers to help with a variety of tasks around the shelter each month.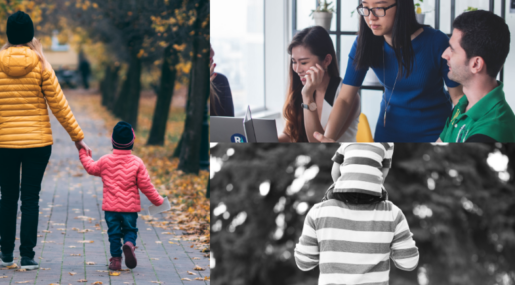 At Samaritan House we have a wide range of projects that are taking place on a weekly basis. These can range from tending to the community garden to organizing donations. The shelter is always looking for willing community members who are hoping to lend a helping hand.
Volunteer to be
a companion
Volunteering to be a shelter companion is such a rewarding experience! Volunteer shelter companions assist our shelter staff in supporting clients at meals, chores, and during downtime at the shelter. These volunteers help build rapport with clients and support our staff in the shelters daily task and resident needs.
Are you interested in preparing, cooking, and serving a meal to our homeless community? You've came to the right place! Weekly we have volunteers who provide hot delicious meals to our clients. At Samaritan House we pride ourselves on providing our residents with healthy well rounded meals and we welcome community members who want to do the same.
Volunteer Testimonial | Darrin Andrews
I've been volunteering at Samaritan House for the last couple of years now and it's been said that "everyone has a story" here. Well, I've met some of the most interesting people and heard some of the most amazing life stories in my time as a volunteer. Some have been inspiring while some have been heartbreaking, but all have reminded me that we are all basically the same and sometimes our experiences craft our situations differently in life.
The homeless situation in our country seems so overwhelming and complex. It's hard to know where to start or what you can do. Samaritan House is a place where I can do a small part to affect the larger whole. My experience here has shown me that we all just want human connection. When I volunteer my intent is to offer hope and help. I believe that at the heart of it when we're all connect, we are all better off.
I've met former business owns, professional musicians, farmers, health care workers, and people who were once vibrant contributor to the community. Helping out at Samaritan house has been a very fulfilling part of my life. Just a few hours a week has kept me grounded and allowed me to help others who are trying to help themselves. Most importantly it's kept me connected to my broader community and I want to thank Samaritan house for providing a place where I feel like I can do my part.